From the design room...
Update Your TV Stand
January 2014, issue 5.0
You have the latest flat screen television, electronics, and gaming system, but has your TV stand made the upgrade too? The sleek shape and thin dimensions of modern TVs have changed home theater furniture. To match emerging technologies, entertainment centers have advanced to provide a solution, style, and size to match your needs...

About Fischer Furniture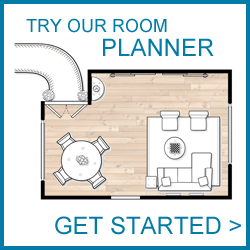 Fischer Furniture is a family owned furniture retail company in Rapid City, South Dakota. We specialize in creating beautiful homes for our customers, at the best prices. We want you to feel at home in our home.

Knowledgeable and helpful sales staff will guide you in your search for that perfect sofa fabric to make your living room come alive, or the most efficient washer and dryer to make your hectic life a little easier. Our website includes a room planner to help you make the most of your living space, and our low prices mean you will get beautiful rooms while stretching your dollar the farthest. So take advantage of our website to get your inspiration, and please visit our showrooms to see how we can help you turn your house into the home of your dreams.